VARDHMAN MULTICROP THRESHER
Vardhman Multicrop Thresher is our latest development ,highly on demand thresher machine.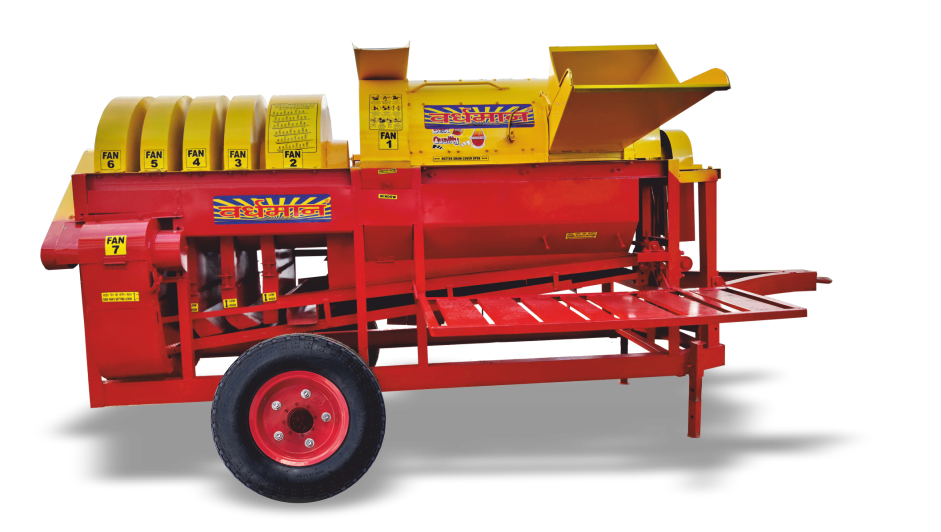 Specifications of MulticropThresher :-
Tractor Required is 35 hp and above
Vardhman Thresher of Multicrop is Missile Model Thresher
Its a Double Wheel thresher with 4 bearing attachemnt in main shaft
Its highly well balance machine,tested with 35 hp range tractors.
Vardhman thresher has Supa+Hopper+ Tokri feeder mouth attachment for less labour.
Vardhman Multicrop thresher is painted with highy resistive to corrosion by rust.
The thresher are avaialbe in various models
Vardhman Multicrop Thresher -Supa Model
Vardhman Multicrop Thresher -Hopper Model
Vardhman Multicrop Thresher -Elevator Model